Accredited Checking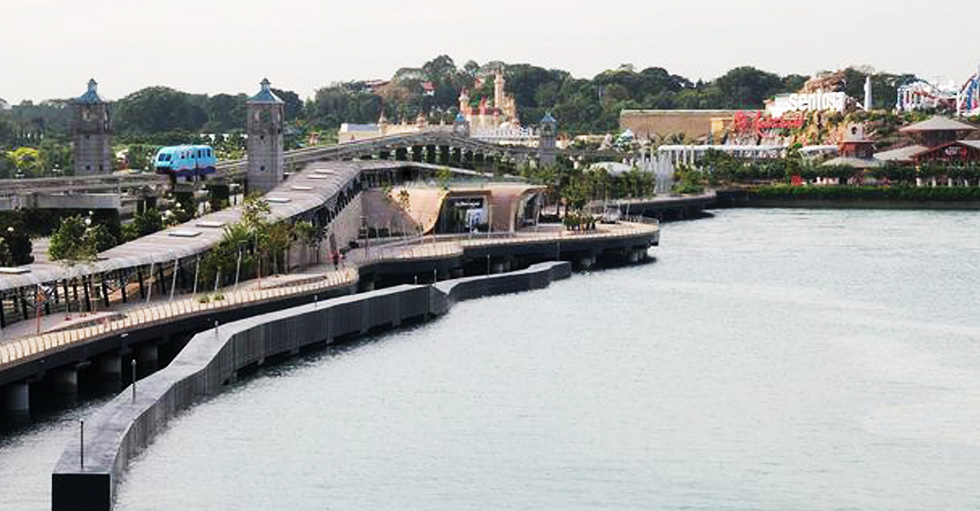 The Boardwalk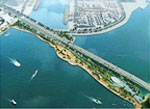 The Sentosa Boardwalk is a 620m long marine structure comprises of a caisson-supported causeway from Vivocity to Pulau Brani, subsequently with a low-level bridge from Pulau Brani to Sentosa. The gateway of the Boardwalk provides convenient access to those who wish to visit Sentosa on foot.
The boardwalk has a total deck area of approximately 16,400 sqm. Dining, souvenir shops and ticketing booth are created at the viewing platform and entrance plaza. This will allow the visitors to enjoy the sea view and scenery.
Scope of Services
Fong Consult Pte Ltd was tasked to carry out independent accredited checks on the proposed boardwalk from Vivocity to Sentosa Island. The structure will be supported by RC bored piles, followed by a RC structural deck primarily made up of precast beams and slabs with in-situ topping. The deck structure contains 2 movement joints. Electrometric bearings shall be employed at the movement joints. A 2m clearance between the existing causeway and the boardwalk needs to be maintained and the position of the piles needs to be placed in line with the neighboring piles of the causeway.
Vessel impact barrier was introduced to protect the boardwalk from any possible damages caused by runaway vessel. It consists of several numbers of in-fill steel pipe piles, socketed into competent soil. The piles are connected by reinforced capping beam. It is designed as a sacrificial independent protective system to absorb all high impact energies from runaway vessel through development of hinges in piles and beams.